How To Smoke A Cigar With Fine Class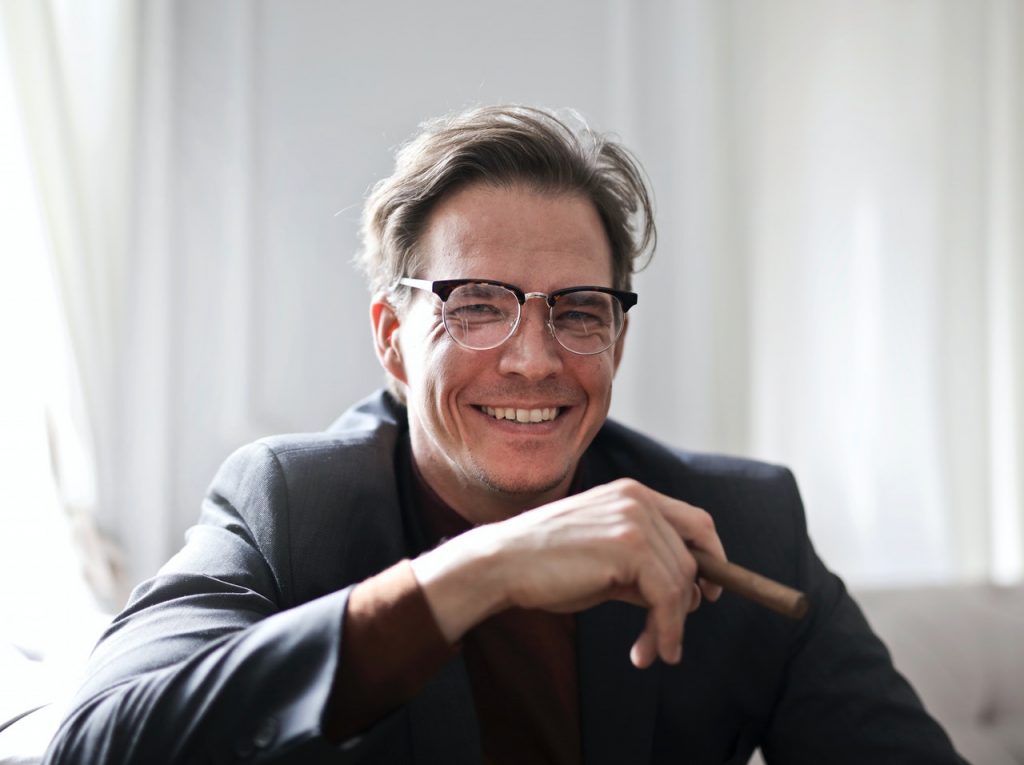 First of all, you have to understand the set of rigorous rules and exquisites. Unlike filter cigarettes that can be lighted anytime and anywhere, for a cigar that has undergone numerous manual processes, you must take out a large section of completeness, to enjoy the cigar, which took a lot of hard work in its making.
How To Enjoy Your Cigar
Turn off the phone, close the door, and sit quietly in a corner, without any interruption, slowly, and attentively savouring. It can be seen that for a cigar smoker, the real luxury is not the cigar itself, but the time and space required to smoke the cigar. Although cigar smoking is not as cumbersome as before, gentlemen in modern society are still very particular about their cigar of choice. Most cigar consumers believe that to truly taste cigars they need atmospherics; they need a quiet space, leisure time, and a pious attitude.
Pairing Cigars With Cognac
Cigars are especially suitable for pairing with cognac spirits. Nowadays, many people love the pairing of red wine. For classy nights out, Cognac with Cuban cigars is the best choice for your soiree. For many people, cigars are cognac-like lemon or cheese on seafood with red wine. When we taste a premium cognac or choose a cigar, it is their aroma and taste that give us a high-quality experience.
After all, the taste of cigarettes generally weakens the ability to perceive the subtle smell of cognac. But, if you can match it correctly, a good glass of cognac with a good cigar has been considered for centuries to enhance your enjoyment of both.
Those who love cognac think that cognac is the most important between the two, while those who love cigars think that cigars play a more important role in the cooperation of the two. But, when we pair Cognac with cigars, their functions are mutual. Of course, everyone's opinions are subjective, and it is precisely because of this that the tasting process is so enjoyable.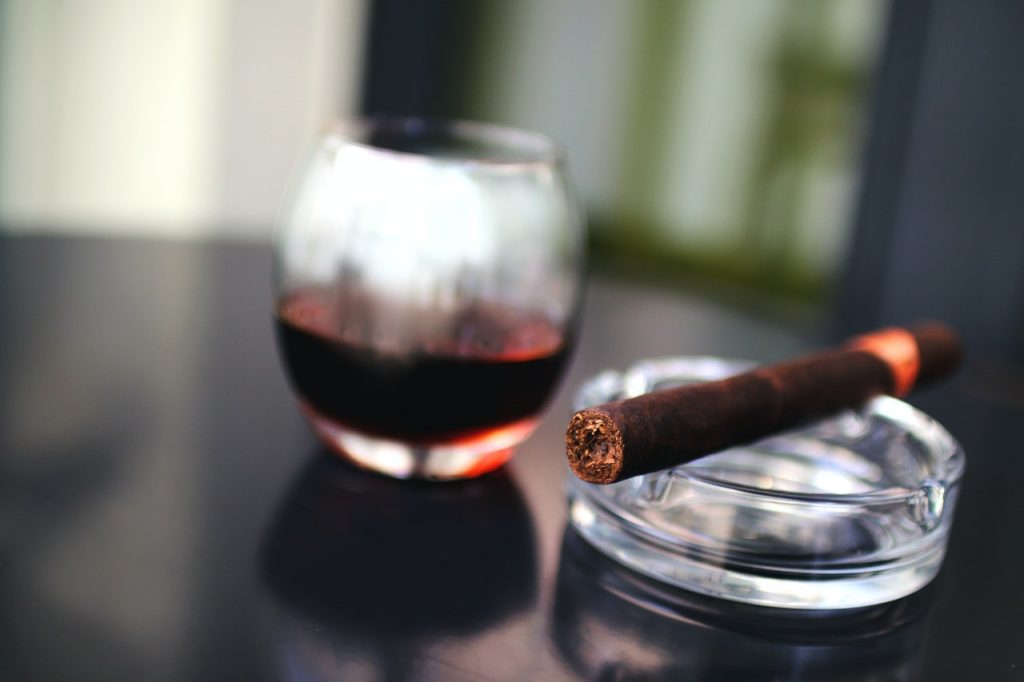 Special Place To Smoke
Enjoying a ritualized beauty for those ancient gentlemen, smoking cigars is a ritual of enjoyment. The traditional place for smoking cigars is usually a bar or private house. Only those nobles can set up a wine cellar and a cigar cellar at home. After enjoying the food, they hold the cognac in one hand and the cigar in the other, or play alone or chat with friends.
Visit A Cigar Club
Anyone who has studied cigars has heard of Davidoff. Davidoff's first was established in Geneva, Switzerland. It has a history of 106 years. Later, with the unremitting efforts of Zino Davidoff, Davidoff began a global expansion and operated several cigars worldwide. Shops and clubs. You can find our perfect cigars online and shop the entire range. Nowadays, fans no longer have to look around for it, because this world-famous cigar brand has set up its global flagship store in Beijing.
Different Occasions Determine The Different Cigars In Your Hand
This almost pedantic attitude is more obvious in cigar consumers, who even match different cigars for different moods of the day. In the morning, when we need to wake up, a light and gentle and Classic cigar would be great. At meetings or between lunches, some moderate cigars can bring out the flavour and enliven the atmosphere Davidoff The Thousand Miles Series 2000 is very suitable, and before the dinner or party, we can enjoy the rich- flavoured Grand Crus No. 5 as the prelude.
Holding A Havana Cigar
Although there are various brands and flavours of cigars available both inexpensive and expensive ones, an authentic smoker only needs Havana cigars and asks for Havana cigars. It is a kind of pride and a kind of enjoyment to smoke Havana cigars. The cigar is not inhaled into the lungs, but the smoke is kept in the mouth for a while, and then slowly spit out. Use the mouth to feel the aroma of the cigar and taste the aftertaste of the cigar. It is also best to keep the ashes, not to flick it like a cigarette, which can make it taste better.
Sailing And Smoking
Imagine sailing out for fishing, no wind in the sun, fishing rod in one hand, cigar in hand, and a glass of cognac. What a pleasant Sunday it would be.
Smoking In Snow
At the foot of the snow-capped mountains and the Alps, watching the people sliding down gracefully on the ski station, lighting a cigar with coffee, and wearing sunglasses to enjoy the pure sunshine on the snowy mountains, what a better vacation can be.